Highlights of the Awesome
North Shore
These pictures highlight some of the prime locations in the Hanalei area.   As you will see, the North Shore is very diverse, ranging from farm-like country settings to tropical beaches, mountains and valleys. My goal is to help you find a location which matches your lifestyle. I hope you enjoy browsing these pictures of my favorite place on earth, and soon to be yours too!
Aloha, Roberta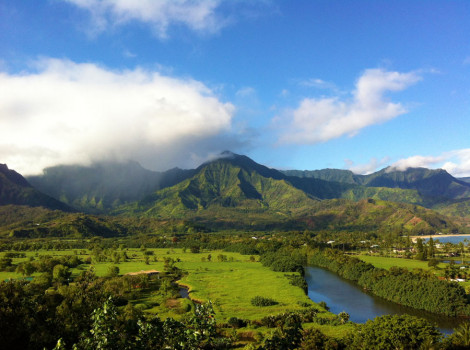 Welcome to the Gateway to the North Shore with all its incomparable beauty. The last stop before heaven, Hanalei Valley lookout makes an indelible impression on all those who gaze upon natures perfection. Travel beyond, into the inner sanctum, where peace and tranquility abide and dreams do come true. This is the famous Hanalei Valley from the lookout at Princeville. In the olden days this was the site of rice fields and taro patches providing these two important food staples for local Hawaiians throughout Kauai.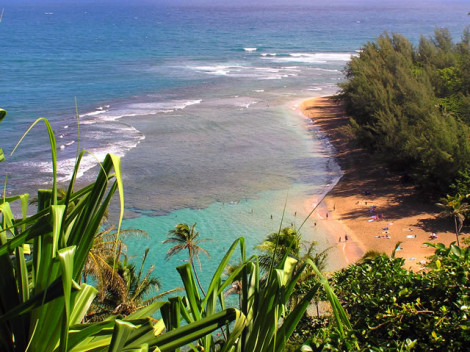 Ke'e Beach – known as the "end of the road beach".  Visitors and locals alike, gather with wine or beer and a loaf of french bread to nibble on, as the day comes to a close watching the dramatic  sunsets.  Just around the bend lies the famed Napali Coast and trail to Kalalau.
Hanalei Bay at sunset. What a perfect place for a Honeymoon stroll on the pristine sands of Hanalei Bay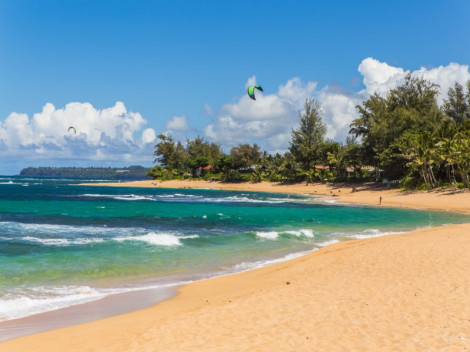 Tunnels Beach – idyllic snorkeling, swimming, paddle boarding, and just enjoying a stroll along the white sand.


Specializing in Rare Tropical Hide-A-Ways on the North Shore of Kauai Since 1977
HAWAII LIFE REAL ESTATE BROKERS
Princeville Center
Princeville, Kauai HI 96722
Mobile: 808.652.9777 •  Home Office: 808.826.7088 • Fax: 888.826.7764
PO Box 237 Hanalei, Hawaii 96714
Copyright © 2015 Roberta Haas – Realtor Broker. All rights reserved.