A Brief History
1977 to the Present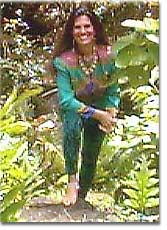 After 29 years as President, Principal Broker, and Founder of Hanalei North Shore Properties, LTD, in 2009 I reinvented myself and merged my company with Hawaii Life Real Estate Brokers where tradition meets technology.
In 1980, Roberta and her then partner Mimsy Bouret had a dream…They got together and opened Hanalei North Shore Properties in a garage…just the two girls with their big dreams. Over the years, with a lot of perseverance, they offered the type of service people from the mainland expected. Both grew up on the east coast and possessed the savvy it required to succeed on a tiny, remote island in the middle of the Pacific Ocean.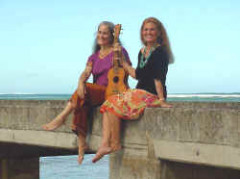 The Girls…Mimsy and Me – 1986 : Hanalei Pier
Ranked on Pacific Business News list of Top Women Owned Businesses in the State of Hawaii.
Placed #1 in Residential Sales island wide!
Placed in the top 5 realtors islandwide of over 600 agents.
Visit My Current Listings at Hawaii Life Real Estate Brokers

Specializing in Rare Tropical Hide-A-Ways on the North Shore of Kauai Since 1977
HAWAII LIFE REAL ESTATE BROKERS
Princeville Center
Princeville, Kauai HI 96722
Mobile: 808.652.9777 •  Home Office: 808.826.7088 • Fax: 888.826.7764
PO Box 237 Hanalei, Hawaii 96714
Copyright © 2015 Roberta Haas – Realtor Broker. All rights reserved.